Cowboy - Australian Colliehuahua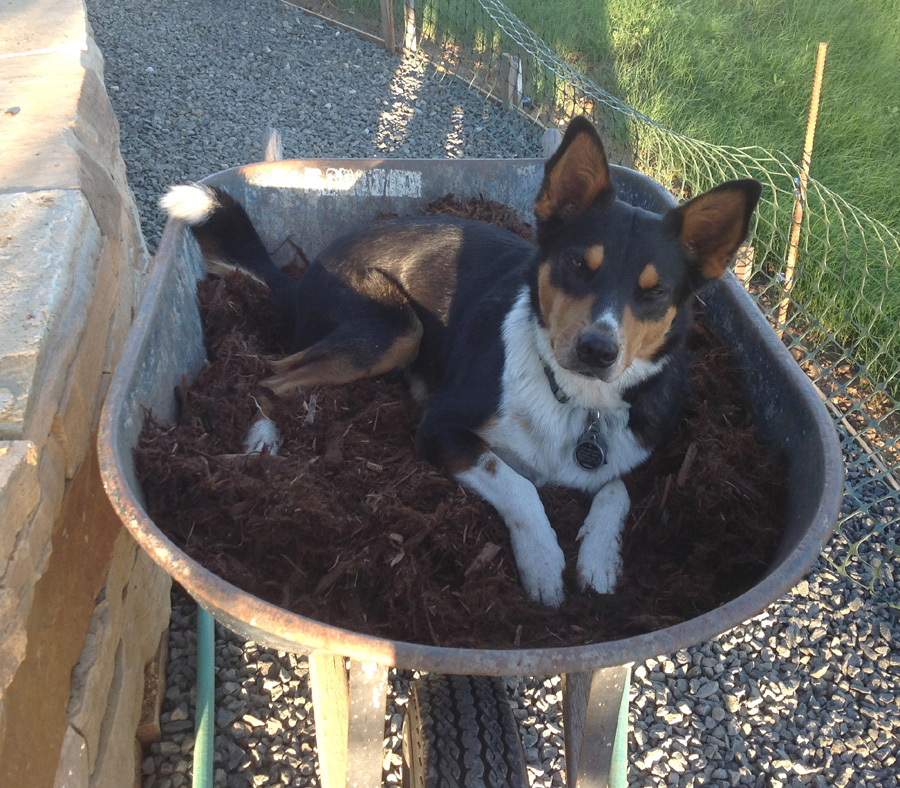 Cowboy was adopted in 2014 at the still impressionable age of one year. Genetic testing revealed his half border collie, kelpie and Chihuahua heritage. What a mix!! Fast, smart, extreme prey drive, and oh sooo suited to dog agility. He has been quite challenging to reform as he came with much baggage which took a long time to unpack. All in all he is a charmer, fun to be around, and soft as a bunny. Please watch and enjoy his first agility trial run with handler/husband Kevin. Cowboy and Kevin began to learn and practice dog agility together in 2016 (agility lessons 2016 recap) and they have come a long way together.
Piper - Mcnab Collie
Piper was adopted from HeRD - Herding Rescue Dogs of Wyoming - in 2017 at the age of 8 months. Originally she was adopted from Denver Dumb Friends League at 2 months by a family and relinquished back at 7 months due to nipping. The knowledge of this behavior barred DDFL from adopting her to others. Fortunately for us she was passed on to HeRD where we found her. She is a smooth coat border collie mix with the look and temperament of a Mcnab Collie. What a joy she is!! Funny, silly, clumsy, sweet, lady-like and smart are all words that come to mind when describing her. She is proving to be a great dog agility candidate and Loretta is thrilled!!